Water Heater
REPAIR • REPLACEMENT • MAINTENANCE
---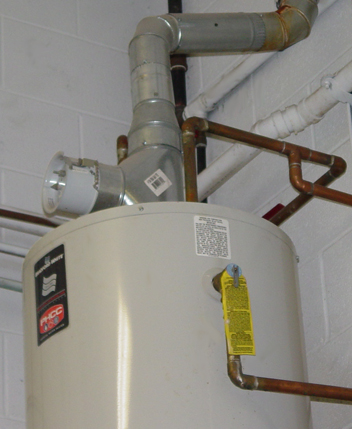 Water heaters are often very reliable. However, like with all equipment, they occasionally have problems and require repair. Whether you have a gas or electric water heater, we have the knowledge and experience to repair it. If you notice something to be wrong with your water heater, give us a call at Rousculp's Heating & Cooling.
Warning Signs
Common symptoms of a failing water heater are as follows:
No hot water
Water does not get as hot as it used to
Water stays hot for only short periods of time
Rust colored water
Strange odor of gas near the water heater
Foul rotten egg odor near the water heater
Water is leaking around the base of the unit
Water is leaking from the top or side of the unit
Noisy water heater
If you notice the smell of gas near your water heater unit, be sure to immediately turn off the gas supply. This is a serious issue that could be a result of a defective thermocouple or burner. Call us at Rousculp's Heating & Cooling right away and explain the situation. One of our experienced water heater repair technicians will visit your home to assess the problem. For emergencies, we are always available for same day service.
How We Can Help
After scheduling a water heater repair appointment, one of our skilled technicians will diagnose the problem and work efficiently to repair your unit. We have experience servicing all major brands of water heaters and we are confident in the service we provide. There are many different features of a water heaters that we will inspect. Our technicians have experience re-tightening and repositioning gas thermocouples and replacing gas pilot control valves. Our technicians will check for a proper flame and replace anode rods if necessary. If your water heater is making unusual noises, our technicians will remove the sediment in the tank by flushing the water heater.
Even if you do not notice a problem with your water heater, regular maintenance is a smart preventative measure to take. In the event that your water heater requires repair, our HVAC contractors have experience working with all major brands of water heaters. Give us a call at Rousculp's Heating & Cooling to schedule a water heater repair appointment.