At Rousculp's Heating & Cooling, we have a dedicated team of HVAC technicians who are committed to making your experience hassle-free. We only hire the best and we guarantee our team is experienced and skilled.
All of our HVAC technicians have a passion for the job. We believe in educating our customers about the various heating and cooling options available to them. Our trained HVAC contractors have experience explaining the different options and assist our customers through the decision making process. Our number one goal is that our customers find an affordable and quality comfort.
For more information about our dedicated team, read about all of our members below!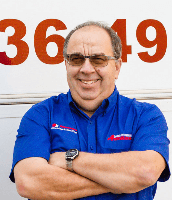 Todd Rousculp
Owner
Bio - I've been in the industry for 35 years after five years as a theater manager. Married to my wonderful life and business partner for 39 years.
What do you love about HVAC? - Helping people and learning new technology.
Fun Fact - I love traveling with my wife, walking my dog Maggie, and working on my Subaru's in my free time!
---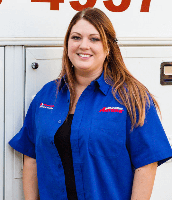 Lesia
Operations Manager
Bio - My very first job was in the HVAC industry and it's been my passion ever since!
What do you love about HVAC? - This industry is all about helping people and Rousculp's has always had that value at the front and center.
Fun Fact - Miss River (our Customer Satisfaction Canine) lives with me and will often visit us in the office!
---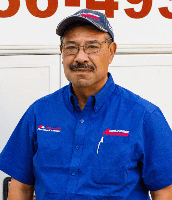 Juan
Senior Installer
Bio - I've been in this industry for seven years after receiving my heating and cooling certification from Joliet Junior College in 2011.
What do you love about HVAC? - I love being able to help people feel comfortable in their homes.
Fun Fact - I love to travel and visit new places, and I love meeting new people!
---
Jordan
Installer
Bio - I've been in HVAC for almost three years - Todd offered me a summer job while I was in high school. I attended trade school for welding after high school and decided to make my way back to HVAC.
What do you love about HVAC? - I just like helping people in any way I can, and this is a great industry!
Fun Fact - I love spending time at home hanging out with my three dogs!
---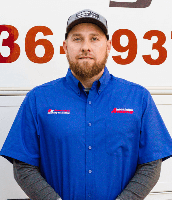 Jeff
Service Technician
Bio - Father of two amazing boys – we love to play sports and fish!
What do you love about HVAC? - I love working with my hands and being able to help people – working as an HVAC tech allows me to do both.
Fun Fact - When I'm not at work, I'm on the field – coaching youth football and baseball.
---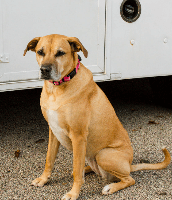 River
Customer Satisfaction Canine
Bio - I'm a Rhodesian Ridgeback mix originally from West Virginia!
Fun Fact - My favorite treats are peanut butter filled bones and I'll always wait patiently for any leftover pieces of steak! (Okay…maybe not that patiently…)