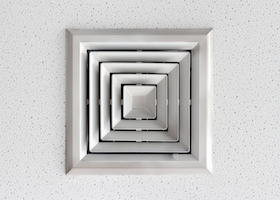 A whole house humidifier will significantly improve your home comfort. Not only do they add the perfect amount of moisture to the air, humidifiers greatly improve indoor air quality. Dry air can be damaging to your family's health and to the furniture in your home. Medical professionals highly recommend humidity control to prevent the harmful effects of dry air. Give us a call at Rousculp's Heating & Cooling to discuss having a whole house humidifier incorporated into your HVAC system.
Why Is a Humidifier Necessary?
Low humidity levels increase the chance of getting colds and respiratory illnesses. Viruses that cause colds prosper in air with low humidity levels. Additionally, dry air can aggravate the symptoms of asthma and allergies.
Humidity levels do not just affect health, they impact the condition of wood as well. Wood furniture is sensitive to changes in humidity levels. As the weather becomes cold outside, it is important to maintain the proper level of humidity inside of your home in order to protect your expensive wood furniture. By adding a whole house humidifier to your heating and air conditioning system, you will be able to control the changes in humidity and preserve the condition of your wood fixtures.
For more information about whole house humidifiers and how they can greatly increase your home comfort, give us a call. Let us improve the quality of your indoor air.