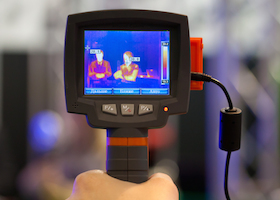 A lot of the energy used in your home goes to your heating and air conditioning system. Review these energy efficiency tips and make smart choices about your home's heating and cooling system. Efficiency has a huge impact on your energy bill.
Energy Efficiency Tips
Have your air filter changed every three months at minimum.
Turn off kitchen exhaust fans 20 minutes after cooking.
Turn off bathroom exhaust fans 20 minutes after showering/bathing.
Schedule regular HVAC maintenance.
Make sure your air ducts are properly sealed.
Install a programmable thermostat.
Talk to a specialist at Rousculp's about installing high-efficiency equipment!
For more information about how to save money on your utility bill, give us a call and speak to an experienced HVAC technician today!