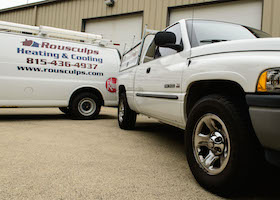 When it comes to your heating and air conditioning system, there are many things that could potentially go wrong. HVAC systems are quite unpredictable. Unfortunately, you never know when your HVAC unit is going to require repair. At Rousculp's Heating & Cooling, we offer emergency on-call HVAC repair.
We understand that break-downs and system malfunctions occur on an unpredictable basis. Your comfort is important to us and we are proud to be your dependable HVAC repair technicians. Don't hesitate to give us a call if you notice an emergency with your system. Our HVAC contractors are at your service around the clock. If you are looking for reliable and responsive service, you have come to the right place.
Whether you need emergency air conditioning service, furnace repair or water heater repair, give us a call. No matter your HVAC needs, we are here to help.