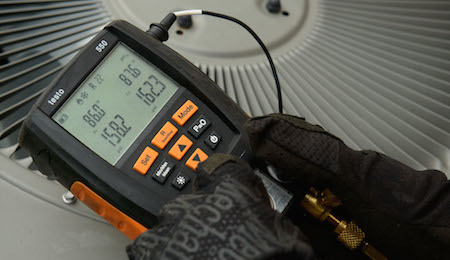 There is nothing worse than a hot house in the summertime! Air conditioning is not just a luxury in the summer months; it is an essential component to every household. At Rousculp's Heating & Cooling, we care about your comfort. Inevitably, many air conditioning systems break and require AC repair. We are proud to offer professional and punctual air conditioning service to our loyal customers.
Signs That Your Air Conditioner Needs Repair
Although there are some repairs that you can tackle on your own, there are many issues that require the help of a professional. Our team of HVAC specialists have extensive experience that you can trust. The best way to avoid a costly AC repair is to schedule routine HVAC maintenance. If you notice any of the following warning signs in your air conditioning system, be sure to give us a call:
Excessive noise
Water leaking around furnace
Poor airflow
Warm air
Higher than normal electric bills
Ice on equipment
Excess humidity
If your system starts to make unusual noises, there many be loose or disconnected parts. Before it gets worse, give us a call and one of our trained AC repair technicians will evaluate your system and fix the problem. If the airflow of your AC unit is weak or warm, chances are your system needs to be fixed. There are many different factors that could cause an issue with the temperature and pressure of airflow. Avoid a costly AC repair and pay attention to these warning signs.
Our HVAC experts at Rousculp's Heating & Cooling have over 30 years of experience dealing with air conditioner repair. Give us a call and we will visit your home, perform a comprehensive inspection of your air conditioning system and offer cost effective, prioritized solutions.